Puff Stitch Crochet
Puff stitch, characterized by its chunky texture, is one of a kind and renders a classy dimension to your handiwork. It can be used to make adorable woolen accessories like beanies, baby hats, finger-less gloves, booties or anything else you can think of.
How to Crochet a Puff Stitch
This tutorial instructs you on how to make this stitch on a row of double crochet.
Step 1: Yarn over the hook.
Step 2: Insert the hook into a stitch of the previous row. Yarn over and bring up a loop to reach the same height as the other stitch on the hook. Now you should have three loops on your hook.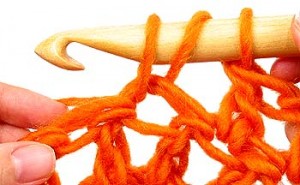 Step 3: Repeat the previous step twice to get seven stitches on your hook. Note that each time you insert the hook into the same stitch as above.
Step 4: Yarn over before drawing the yarn through all the seven stitches sitting on the hook. Your first puff stitch is complete. You can do one chain to secure your stitch.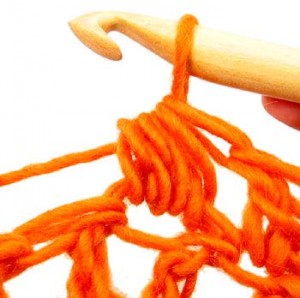 The completed stitch with a single row of half double crochet stitches on either side looks like the below picture.
Puff Stitch Video Instructions
Puff Stitch Variations
The different variants of the stitch can be used to make ravishing mittens, newsboy caps, and phone cases. Ear-flap and owl hats, purses and face scrubbies add to the list.
Uses and Applications
For those of you just learning the stitch, simple projects like a scarf, cowl or a flower blanket may be more suitable so you can get good practice. Beautiful granny squares, flowers, alphabets, attractive borders for garments can also be shaped with this stitch.
The ever-useful dishcloths and potholders look delightful in this stitch. The puffy texture adds more volume to winter items meant for keeping you warm, like ponchos, quilts, rugs, throws, as well as leg, ear, neck, hand and wrist warmers.
You can even venture to do an elaborate edging and embroidery to your favorite garments with this. Show your love for your friends by crocheting stunning headbands, infinity scarves, ponchos, necklaces and pretty berets with bows for them.
Related Articles
Join Our Mailing List
Sign up to get the latest updates, along with fresh patterns and tutorials, right to your inbox