Waffle Stitch Crochet
The crochet waffle stitch forms a beautiful pattern consisting of square depressions flanked by elevated borders. Though it seems elaborate at first, it is pretty simple and repetitive to do. You can crochet dishcloths, blankets, hats, spa washcloths, etc. using this stitch that resembles a waffle in its looks.
How to Crochet Waffle Stitch
Supplies
Worsted weight yarn in any color of your choice
Crochet hook of size l 5.5 mm
Scissors
Yarn needle
DIY Instructions
Foundation
For the foundation, you need to ch in multiples of 3 and add 4 st in the end.
Step 1: Ch 25 (that is, 7X3 + 4).
Row 1
Step 2: Dc in the 2nd ch from your hook and in each ch across.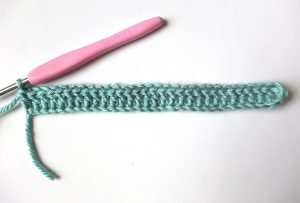 Row 2
Step 3: Ch 1, turn. Dc at the base of the ch 1.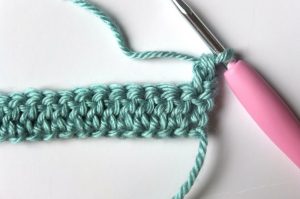 Step 4: Fpdc in the next dc.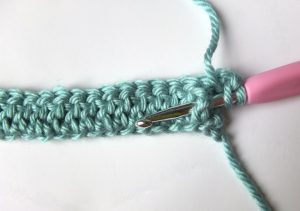 Step 5: Dc at the top of the next 2 st.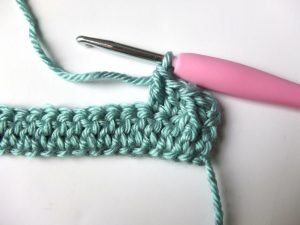 Step 6: Fpdc in the next dc and dc in the next 2 st.
Step 7: Repeat steps 4-6 until you reach the 3rd last st.
Step 8: Fpdc in the next dc. Dc in the top of the ch from the previous row.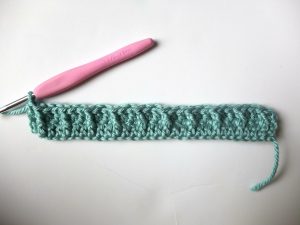 Row 3
Step 9: Ch1, turn. Dc at the base of your ch 1.
Step 10: Dc in the next st.
Step 11: Fpdc around the next 2 st. Dc in the next st.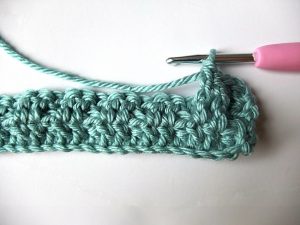 Step 12: Repeat step 11 until you reach 3rd last st.
Step 13: Now dc in the last 2 st.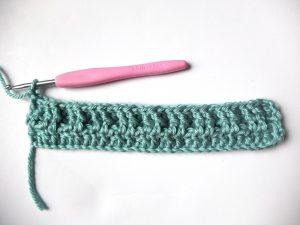 Step 14: Repeat rows 2 and 3 until your work reaches the desired length.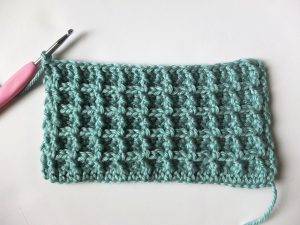 Cool Patterns Using Waffle Stitch Crochet
This hat pattern has not got any gauge. You can take any gauge depending on the needles and yarn of your choice and figure out how many stitches would be required for the desired circumference.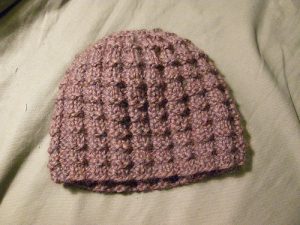 Free Waffle Stitch in the Round Crochet Hat Pattern
This cozy and snug scarf has multiple colors blending into one another for an attractive look. You can consider making one if you are due to visit the mountains or winter is close.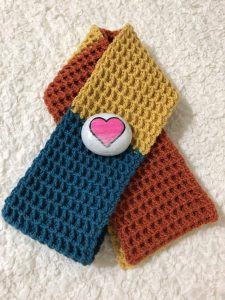 Waffle Crochet Pattern of Scarf
This beautiful burgundy colored afghan would have you enjoying the nip in the air when it is autumn. It is comfortable and classy. The waffle texture raises its style quotient.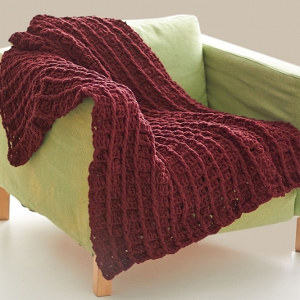 Waffle Pattern Crochet Afghan Tutorial
A munchkin cuddled up in this baby blanket would look super-cute. The free pattern comes with a video tutorial for ease of understanding.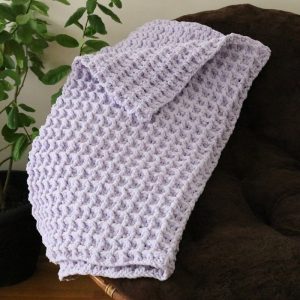 Waffle Stitch Crochet Baby Blanket Pattern
You can use the extra-insulating, super-stretchy waffle stitch for a host of other garments and accessories like infinity scarves, headbands, beanies, etc. The unique stitch can be crocheted into pretty gift items for your loved ones to keep them warm in style.
Related Articles
Join Our Mailing List
Sign up to get the latest updates, along with fresh patterns and tutorials, right to your inbox