Linen Stitch
Linen stitch is a fine knitting pattern that renders a unique woven texture to handmade fabrics. Being ideal for beginners and intermediate knitters, it only requires you to have the basic knowledge of knitting and purling.
How to Knit the Linen Stitch
Cast on stitches in multiples of two with the total number depending on the project you are working on. Now, get to work:
Instructions for Row 1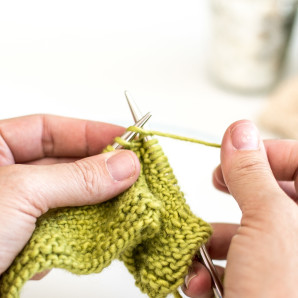 Step 1: Knit 1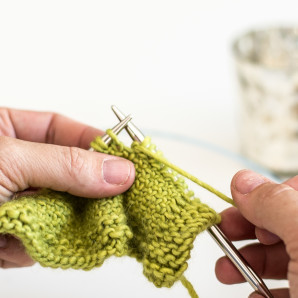 Step 2: Bring the yarn to the front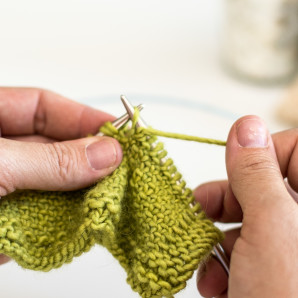 Step 3: Slip one stitch, keeping the yarn in front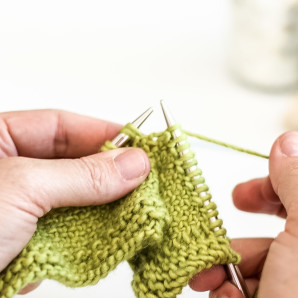 Step 4: Put the yarn to the back, wrapping the slipped stitch. Now, again knit one and repeat steps 1 to 4
Instructions for Row 2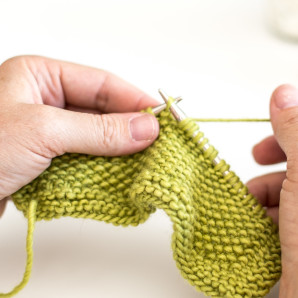 Step 1: Purl 1
Step 2: Bring the yarn to the back side (just the opposite of what you did in step 2 for row 1)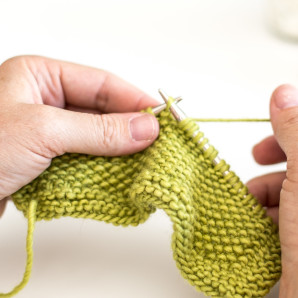 Step 3: Slip 1 stitch, keeping the yarn in the back.
Step 4: Bring the yarn in front, wrapping the slipped stitch, and repeat steps 1 to 4
Continue in this manner, repeating the steps of rows 1 and 2 alternatively until your work reaches the desired length. This is how the pattern would look after a few repeats: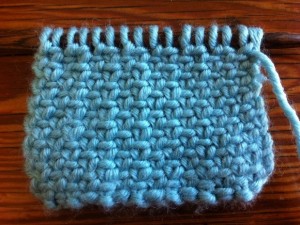 The wrong side looks like the following: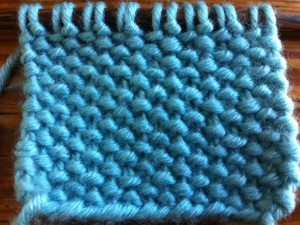 Since the wrong side is also pretty, you can make reversible throws, wraps, washcloths and place-mats by working the stitch in two colors.
Linen Stitch Video
Linen Stitch Variations
As with all knitting stitches, experts have developed a number of variations in designs in linen stitch as well. You can experiment with the double knitting technique and you get pretty patterns like the double linen stitch. Or you may try knitting it in the round to make cute socks, hats, and Christmas Tree skirts.
Another interesting variation, the linen ridge stitch, can be worked simply by knitting all the stitches in row 1 and then following the instructions for row 2 given in the above tutorial. So here, you only work on the pattern on the wrong side to make your fabric look like the picture below:
Uses
The stitch can be used to make delightful afghans, manghans, baby blankets, bookmarks, bags, belts, headbands, and bracelets. Its compact look makes it ideal for bordering to your knit or crocheted bedding articles and garments as well.
Once you get the hang of the technique, you may try your hand at one of these delightful, yet simple patterns. You may go for a single color variation if you are not comfortable with two-color knitting. The end-result will be equally delightful.
Fingerless gloves, headbands, infinity scarves, jackets, longies, mittens, purses and rugs also look great when done in this stitch. It can also be knit in two colors to give an enviable look to your project. The tutorial and ideas would have surely made you raring to get hold of your knitting needles and some fluffy yarn. Here is wishing you best of luck!
Related Articles
Join Our Mailing List
Sign up to get the latest updates, along with fresh patterns and tutorials, right to your inbox