Disappearing Nine Patch
What Is It
Disappearing nine patch is a quilt block that is made by a unique arrangement of nine patches of fabric. The blocks together make a disappearing nine patch quilt. It has the looks of a complex pattern while in reality it is easy and suits beginner quilters. The pattern can be used in making lap quilts, baby quilts, Christmas and Halloween quilts.
Disappearing Nine Patch Quilt Pattern
Supplies
Assorted fabric in 9 different colors or patterns
Sewing machine
Scissors
Tutorial
Step 1: Cut 5 inch square blocks, each of a different pattern of fabric to make nine patches.
Step 2: Using ¼" seams throughout sew the squares together in rows and then the rows together to form a block.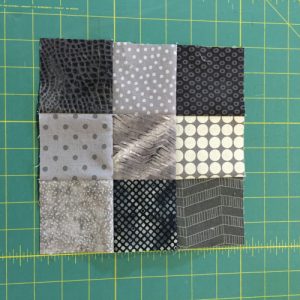 Step 3: Cut it in quarters. Since the block at this point measures 14", you need to cut it at 7" on both the sides.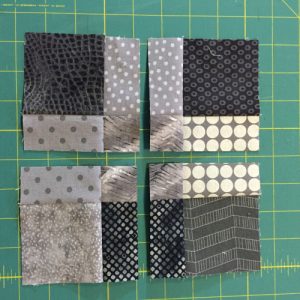 Step 4: Rotate the lower right and upper left pieces to arrange the small squares at the outer sides.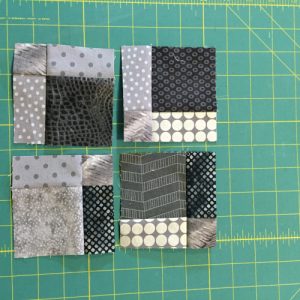 Step 5: Sew them together using ¼" seam allowance. This is your disappearing nine patch quilt block.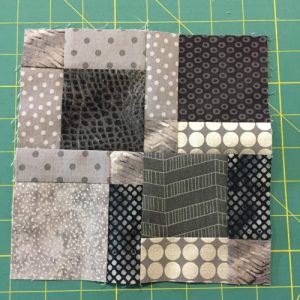 Step 6: Decide on the size of your quilt and make that many blocks accordingly.
Step 7: Now comes the fun part of playing around with your layout. You can make your quilt by arranging the quilt blocks in any pattern that is pleasing to your eyes.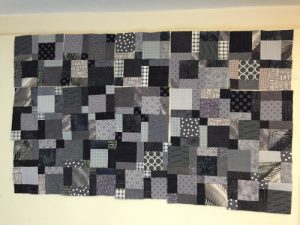 Step 8: Sew all the quilt blocks together. Finish off by binding your quilt with proper backing.
Disappearing Nine Patch Quilt Block Video Tutorial
Disappearing Nine Patch Layouts and Pattern Variations
In this pattern, instead of cutting straight horizontally and vertically while making the quilt block (step 3 above) the cut is made diagonally. It lends an interesting twist.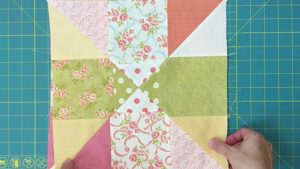 How to Make a Disappearing Nine Patch Quilt Block with a Twist
This quilting pattern starts with the regular 9 patches of 5" charm sized squares and cutting in quarters. Then you have to sew the 7" squares together (up to step 5 above). These super-sized blocks are again cut into quarters and then arranged for making a modern looking quilt. You can use plain dark binding for it.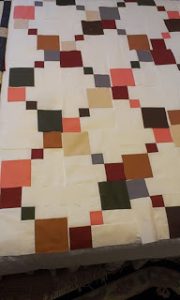 Double Disappearing Nine Patch Pattern
This scrappy pattern gives you an effect of optical illusion. It is quilted by using a variety of ten different patterns of square blocks.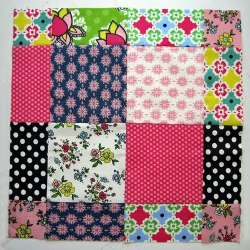 Scrappy Disappearing Nine Patch Free Pattern
You can create this beautiful layout for Christmas or any other special occasion. You have to choose the color of your fabric accordingly. Special attention should be given while matching your seams while sewing.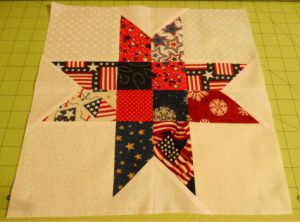 Disappearing Nine Patch Star Pattern
In this interesting variation, a fabric square of contrasting color is placed over a nine patch quilt block. Then a diagonal line is drawn and the two layers are pinned together. It is repeated for four such squares. A scant ¼" seam is sewn on both the sides of the diagonal for each piece. Then you have to cut along the diagonal line and you would have 8 smaller units. Press it open and you would have the pattern.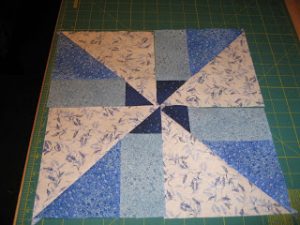 Disappearing Nine Patch Pinwheel Design Instructions
A black and white contrast in your fabric would look good. For Halloween, an orange, white and black combination would look awesome. The simple directions, pattern ideas and images would inspire you to make your own quilt. However, apart from the conventional quilts, you can use the pattern for making placemats, table runners, pillows and cushions.
Related Articles
Join Our Mailing List
Sign up to get the latest updates, along with fresh patterns and tutorials, right to your inbox